Stories for you - our blog
In 1797, a British publisher issued The Young Man's Valentine Writer, which contained scores of suggested sentimental verses for the young lover unable to compose his own. Printers had already begun producing a limited number of cards with verses and sketches, called "mechanical valentines." Paper Valentines became so popular in England in the early 19th century that they were assembled in factories. Fancy Valentines were made with real lace and ribbons, with paper lace introduced in the mid-19th century. In 1835, 60,000 Valentine cards were sent by post in Britain, despite postage being expensive.  A a reduction in postal rates following Sir Rowland...
---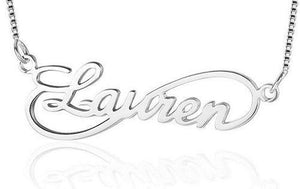 Originally people only had one name but as populations grew the trend was to add a second "surname" as to give each person their own identity. Some cultures adopted the surname as a means in which to identify bloodline and this is especially true of royalty and higher classes. So what's in a name? While your surname (last name) is a mark of your genealogy, it is the first name that holds resonance as well as your personal identity. In the past names were given as ways to define ones destiny or value. Some examples would be Emma, "whole" or...
---
  Rhodium is  a member of the platinum family and is considered to be the most expensive precious metal in the world. It costs about 6 times as much as gold by weight and the only way to produce it is to extract trace amounts from platinum and nickel ore.Rhodium is applied thin layers to silver and gold by polishing and then dipping (flashing / electro-plating). In this manner it will leave a shiny reflective finish and help resist tarnish and scratches.​Extremely tough, the only way to dissolve rhodium is with sulfuric acid.Before rhodium is applied the jewelry will be...
---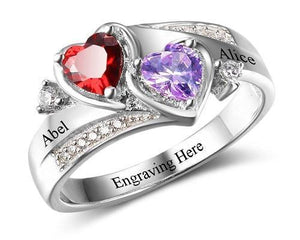 1. Sterling silver jewelry is durable and when taken care of correctly, sterling silver jewelry can last you a lifetime. Savvy sterling silver owners know that their pieces can look exactly the same even after forty years!Some of your well-made pieces could even become family heirlooms in the future. To make sure that you're getting the best quality jewelry,  you should buy from established, reputable jewelry companies, and look for marks like these in a hidden place on your new accessory: 925 or .925 sterling sterling silver Even if you don't want lifetime jewelry just yet, sterling silver is still a...
---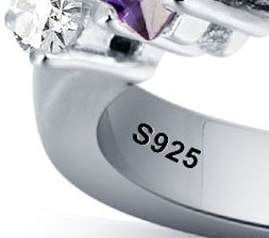 Before you get too caught up in 925 silver value information, make sure what you are examining is truly 925 silver.Not every piece of jewelry with a shiny, silver appearance is true sterling silver. Whether you're investigating the pieces in your jewelry box to find out the worth of things you already own, or considering a new purchase and want to make sure you get what you pay for, it's important to be able to distinguish genuine 925 silver from other metals. So how do you tell if sterling silver is authentic? Here are the things to look out for in...