Stories for you - our blog
 Image Credit: Unsplash When it comes to accessorizing jewelry, finding the perfect balance is key. Hence, it's not surprising that many people opt for contact lenses over spectacles for cosmetic and aesthetic purposes. However, you can wear your eyeglasses with your jewelry and still retain — or even enhance — your overall style. The key is to select a suitable metal that complements your eyeglasses and helps tie your look together. In this article, we'll explore various jewelry metals and provide tips on choosing the best ones to match your frames. Consider the frame color The color of your eyeglass frames plays...
---
Repurpose the diamond or gemstone into a new piece of jewelry. By repurposing the diamond or gemstone into a new piece of jewelry, you can also create something unique and personalized that reflects who you are now. You can choose the design, metal type, and other details that make this piece special to you. This process can be therapeutic for those going through an online divorce by allowing them to focus on creating something positive out of their pastexperiences. Repurposing your diamond or gemstone after divorce is an empowering step towards moving forward in life. Not only does it provide...
---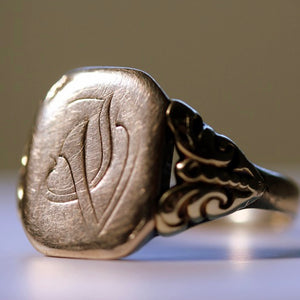 Signet rings have a long and rich history, and their timelessness has helped them withstand the vast and various changes in trends over the centuries. They've served many purposes throughout the years from function to fashion. As noted by Rachel Church, curator, author, and authority on rings of antiquity, signet rings are a good way to showcase good taste and identity. She also states that they're incredibly versatile, and they can display all sorts of designs such as initials, coats of arms, and even pets! Keep reading to know more about these beautiful and timeless pieces of jewelry and the best...
---
When it comes to personalizing leather items such as wallets, there are two main types of ways to do it. One is embossing leather and the other is engraving leather. So the question is, is it better to emboss or engrave leather? For a long lasting design it is better to engrave leather and for texture and dimension it is better to emboss leather. Both methods have pros and cons and we will cover both of those below. While you are here, be sure to check out our collection of personalized wallets click here What is the difference between embossing...
---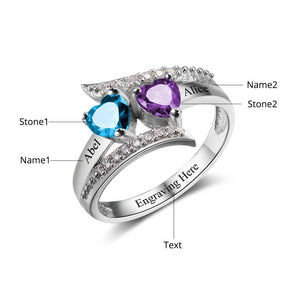 What is personalization on a ring? It is has become common place with sites like Etsy and Ebay to come across the term personalized or custom ring but what exactly does it mean to have personalization on ring? The two most common types of personalization on a ring are- 1. Engraving - Adding engraving of a special date, name or saying is one of the most common ways to personalize a ring. 2. Adding special stones like birthstones representing special months that have meaning to you. Personalizing a ring is simply the act of adding something to it that has...