Stories for you - our blog
A personalized photo collage and initials light from ThinkEngraved What does personalized or personalization mean? Personalized means to take any item and add name(s), personal photos, popular sayings, or any kind of change that is specific to you or someone else. People like to personalize many things but especially things that mark a special occasion such as weddings or holidays. For example, wedding rings and promise rings are very popular items to add dates to. We have a great article on 41 wedding ring engraving ideas here. That does not mean that personalization has to be a specific date. You...
---
We want to say that this post is here to specifically answer questions asked on another post.  A guide to what jewelry stamps mean. Be sure to check that post if you don't find your answer in these questions as there are a ton of stamps meanings in that post. Since we are getting 1000's of inquiries on the meaning of stamps, we are dedicating a whole post just to answering your questions as best we can. Each answer is a mostly likely scenario. Since there are so many fakes and similar hallmarks, we can not guarantee 100% that any...
---
  Have you been considering transitioning from fossil fuels to solar power? If you want to lower your utility bills, improve your carbon footprint, and move away from the grid, then this is a smart move. However, in your quest to determine the ideal setup, you might be confused about the exact path to take. Should you install rooftop photovoltaic (PV) panels or should you enter into a community solar program? Today, we're sharing how each one works and how to determine the right one for you. What Is a Rooftop Solar Setup? As its name implies, a rooftop solar...
---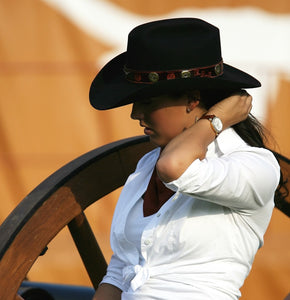 Did you know that cowboy hats are some of the most expensive fashion items on the market when it comes to hats and other head garments? They started as a practical option for protecting workers out in the American West from the elements as well as direct sunlight, but they've since evolved into one of the biggest women's fashion trends. If you're someone that enjoys some fun womens' fashion tips and you're interested in learning how to make a cowboy hat work with your wardrobe then you're in luck. You've come to the perfect place for fashion advice and style...
---
One of the most common questions we get asked is about the many conditions stainless steel jewelry can be worn. One of the most common specific questions is can stainless steel jewelry be worn in the shower. Stainless steel jewelry can be worn in the shower. Stainless steel jewelry should be made from 316L that can be worn in the shower but there are other stainless steels that you must be aware of because it can not get wet. Here are the topics we will cover so you can wear your stainless steel jewelry for a lifetime. Can stainless steel...